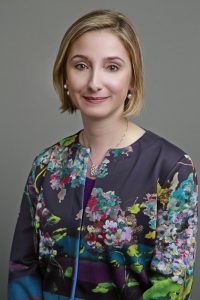 Alessia Falsarone, SASB FSA, is a Managing Director of Portfolio Strategy and Risk with PineBridge Investments in New York, a private, global asset manager focused on active, highconviction investing. She is responsible for the alignment of portfolio strategy and investment risk with focus on developed markets' credit. Ms. Falsarone served in the office of the CEO of PineBridge's predecessor entity, AIG Investments. Prior to AIG, she was part of the Global Investments team at Citigroup as Vice President responsible for international client advisory and an investment banker with Credit Suisse.
Ms. Falsarone is an NACD Governance fellow, a start-up mentor in the Stanford IGNITE accelerator program, and an active contributor to the Financial Management Association. She serves as a Member of the Board of 1787fp, a digital platform focused on consumer finance (TechCrunch Disruptor 2017) and as a FinTech Advisory Board Member of the Center for Financial  Professionals (CeFPro). A researcher of behavioral sciences, she is contributing author to "Applying Neuroscience to Business Practice" (October 2016) and to the "The PAYTECH Book" (Wiley, forthcoming).
Ms. Falsarone is an alumna of Stanford University and the MIT Sloan School of Business.