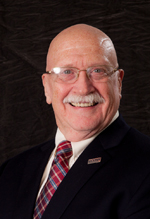 Lowell Kemp '11, '16 MSHRM
Senior Process Engineer
Electric Boat
Lowell Kemp is the Sr. Process Engineer (Lead Deployed Six-Sigma Black Belt) assigned to the Mechanical Design and Engineering Department of General Dynamics/Electric Boat Division located in Groton CT. In this position, he provides mission-critical support to all levels of leadership and their functional organizations by developing and managing the organization's improvement strategies, executing improvement initiatives, mentoring and supporting employees in executing improvement.  Lowell holds a Bachelor in General Studies and a Masters in Human Resource Management, both from UConn.
Lowell is a 21 year veteran of the U.S. Navy Submarine service. During this time, he made 3 trips to the Arctic Circle including surfacing at the North Pole two times. His responsibilities onboard submarines were the programming, operation, repair and tactical analysis of the ships' weapons fire control system, Weapons Department Leading Chief, and Ships Diving Officer.  Lowell retired from the Submarine Service in 1991.
After his retirement, Lowell held positions at Sonalysts, Inc. (Systems Analysts), consultant to Pfizer Inc. (Computer help desk analysts and supervisor), Raytheon Corp (Field Service Engineer) prior to his employment at Electric Boat in 2009.