Don Anderson '99

Don Anderson '99 is Vice President and Managing Officer at the Federal Reserve Bank of Boston. In this capacity, he is responsible for the strategic direction and operations of the Federal Reserve System's Internet Cyber Security and Identity Management services which support in excess of $5 trillion daily transaction volume. Don is currently chair of the IT organizations managing officers responsible for the establishment and coordination of major initiatives. Prior to joining the Federal Reserve, Don was a senior consultant with HP Services focused on the development and execution of IT transformation strategies for Fortune 500 companies. While at HP, Don successfully managed a number of multi-million dollar international programs. He holds a BS degree from the University of Connecticut and an MBA from Bentley University.
The mentor program gave me an excellent opportunity to learn from our future workforce.
– Don Anderson '99
Ed Anderson '86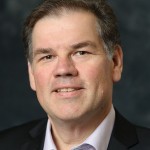 Ed Anderson '86 is an Assistant Vice President and Project Manager at State Street Corporation in Boston, MA. Ed has managed various types of IT projects for over the past 20+ years. Over this time, Ed has managed large scale projects for several companies working primarily in the financial services industry. While at UConn, Ed was a member of WHUS Radio from 1983 to 1986 working as a disc jockey and also announcing various UConn sports game. He served as Operations Manager of the radio station from 1985 to 1986. Since 2012, Ed has worked with the School of Business to support a mentoring program matching current SBA students with UConn alumni in the Boston area. Ed earned his Bachelor of Science in Marketing at UConn in 1986 and a Masters of Science in the Management of Projects and Programs from Brandeis University in 2007. Ed has also been a certified Project Management Professional (PMP) since 2003.
Dan Bartilotti '08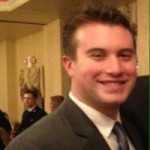 Dan Bartilotti '08 was born and raised in Dunellen, NJ, and attended UCONN from 2004-2008. Upon graduating from school, he went to work in a finance rotational program Kuehne-Nagel, one of the biggest logistics providers in the world, located in Jersey City, NJ. After a few months in the program, he was assigned to work on a financial transformation project in Las Vegas, working with a newly acquired company. After a little less than a year in Las Vegas, Dan moved back to NJ where he worked as a financial controller specializing in contract logistics. After three years moving around Kuehne-Nagel, he took an analyst position at Moody's in New York City. Primarily focusing on forecasting and budgeting, Dan also became well versed in capital markets, as well as got exposure to the software consulting component of Moody's business. While at Moody's Dan began going for his MBA at Rutgers University, and will graduate in May 2015. After three years at Moody's, and with some consulting exposure, Dan decided he wanted to focus primarily on management consulting. He currently works at PwC in New York City, as part of their management consulting group.
The UConn mentor program allows me to give back to the university, and establish a professional relationship with future alumni, and build a bigger presence in the NYC area.
– Dan Bartilotti '08
Daniel Beardsley '13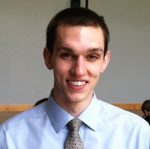 Daniel Beardsley '13 is an equities trader at Trillium Trading, the proprietary trading arm of New York City-based Trillium Management. He was Vice President of UConn's Beta Alpha Psi chapter and was also an active member of the Finance Society. He graduated from UConn in 2013 with a degree in Finance, and first joined the NYC Alumni Mentor program as a mentee at its inception in 2010. He is also an alumnus of UConn's Honors Program, for which he authored a thesis entitled "Business Financing and Equity Valuation Differences in Emerging Markets." Dan lives in Manhattan, where he enjoys playing basketball and checking out new restaurants in his free time.
Monika Bergander '07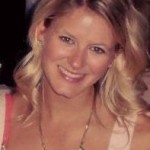 Monika Bergander '07 received her Bachelors of Science in Business Administration from the School of Business, with a major in finance and minor in International Studies. Monika also participated in the UConn Study Abroad program in London, England at City University for one semester. While at UConn, Monika was a member of Kappa Kappa Gamma and Delta Sigma Pi, a professional fraternity to foster the study of business. After graduation, she moved to New York City and joined S&P Capital IQ where she eventually became a Director of Sales specializing in the investment management space. After six years at S&P, she left in 2012 and joined a startup company called Relationship Science, a technology solutions company working directly with executive teams to create competitive advantage. She remains involved with UConn by participating in the Mentor Program since its origination, which has been an excellent way to stay connected to the University and mentor undergraduate students interested in the business field. In her spare time, Monika also performs improv comedy and studied at the Upright Citizens Brigade Theater in New York City.
The UConn Mentor Program has been a very rewarding experience and is an excellent way to stay connected to the University by advising students how to achieve their goals in the business world.
– Monika Bergander '07
Jay Bhagat '14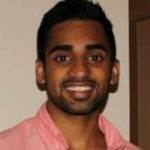 Jay Bhagat '14 is an Associate at Richter Bober Asset Management in Darien, CT. As an undergrad, Jay was Co-President of the Finance Society and a Brother of the Kappa Sigma Fraternity. Jay is an avid UConn Basketball and New York Yankees fan. Outside of work, Jay enjoys boxing, music and writing.
You must figure out what you want first or you'll be given whatever is left over. My mentor helped me find the clarity I needed to achieve my goals. She was a sounding board when I needed an ear to listen, a brain to pick when I had to solve a problem and, most importantly, a push (sometimes a shove) in the right direction. Now that I've graduated, it's my turn to pay it forward.
– Jay Bhagat '14
Jackie Blodgett '13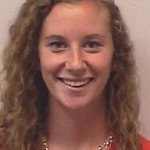 Jackie Blodgett '13 joined The Hartford two years ago as a participant of the Leadership Development Program. I have been in two roles; a business analyst on the Learning, Knowledge and Development Team and a process analyst/project manager on the Personal Lines Process team. I am currently in my third role as a digital consultant on the Small Commercial Digital Marketing and Strategy team. I graduated from UCONN with a major in Management (entrepreneurship concentration) and I am currently pursuing my MBA at UHART. As a business analyst, I worked on ways to improve employee engagement and increase workforce enablement. As a process analyst, I analyzed current procedures and constantly looked for ways to improve them. As a project manager, I took a multi-year project through implementation and control while also handling the change management. I am born and raised on the coast of Connecticut and enjoy the ocean life, basketball and photography.
Being a mentor is guiding someone through an experience you've been through. It's helping someone learn how to find the answers themselves, network the right way and with the right people, and consider all options.
– Jackie Blodgett '13
Laura Carpenter '06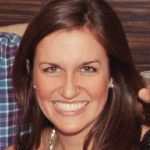 Laura Carpenter '06 is a Senior Account Supervisor at Fidelity Investments. While working for the firm's internal advertising agency, Laura's primary focus is executing marketing projects for high-net-worth clients. Prior to her current role, Laura worked on the communications team within Fidelity's Benefits Consulting group. She managed benefits related communications for Fidelity's recordkeeping clients. Her career began at Fidelity in 2006, where she started as a financial representative at the Park Avenue investor center. In 2007 she transitioned to the role of client service specialist, assisting with high-net-worth retail clients. She briefly left Fidelity for Metropolitan Real Estate Equity Management, LLC in 2008. She worked in investor relations for three years at the real estate fund-of-funds headquartered in New York City. Although she has been in the financial services industry for the entirety of her career, Laura graduated from the University of Connecticut in 2006 with a degree in Women's Studies.
I so enjoyed my four years at the University of Connecticut and am thrilled to be part of the mentor program. I am grateful for the opportunity to give back to the school that afforded me such incredible academic and social opportunities!
– Laura Carpenter '06
David S. Charles '99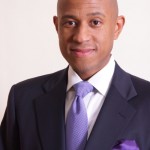 David S. Charles '99 is the Program Manager of Enterprise Analytics Strategy for John Deere where he leads the development and implementation of strategies and initiatives maximizing the impact of analytics. Previously, David led the Consumer Engagement Analytics team for CVS Health's Pharmacy Benefits Management (PBM) business where he developed engagement programs targeting customers with messages and offers that improved healthcare outcomes. Prior to joining CVS Health, he developed growth and service delivery strategies for companies in telecommunications, media, and related high-tech sectors as a strategy consultant with Altman Vilandrie & Company. Outside of work, David volunteers on the Executive Committee for the Travelers Championship and the Board of Directors for Connecticut Hugh O'Brian Youth Leadership (HOBY). David earned his MBA from the Tuck School of Business at Dartmouth and his BS in Management Information Systems from the University of Connecticut.
Mentoring is a privilege and honor – I can contribute to helping people achieve their goals and dreams.
– David S. Charles '99
Susan Connors '88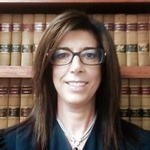 Susan Connors '88 is a Connecticut native who graduated from the University of Connecticut with a Bachelor of Science in Business Administration in 1988 and the University of Connecticut School of Law with a Juris Doctor with honors in 1991. Judge Connors began practicing with the law firm of Schatz & Schatz, Ribicoff & Kotkin in 1991 where she remained until 1995 when she and her partners formed their own practice, Krevolin, Roth & Connors, LLC. She was a trial attorney whose practice initially had an emphasis in commercial litigation and later in personal injury and family law matters. Judge Connors was an Adjunct Professor at the University of Connecticut School of Law and has volunteered her time and service to various organizations, boards and commissions. In 2003 she received the Secretary of State's Public Service Award. She has served as Chairperson of the Home Inspection Licensing Board for the State of Connecticut, President of the Hartford Association of Woman Attorneys and as a board member of the Harbor Management Commission for the Town of Old Lyme. She has also been a member of various professional and civic organizations. Judge Connors was nominated to the Superior Court Bench in March of 2010. She was initially assigned to the New Haven Judicial District where she presided over criminal matters. Currently, she is the Presiding Judge of family matters for the New London Judicial District. She serves on the Education Committee for Connecticut's judiciary, has taught at the Judge's Institute and has been a key note speaker at various organizational events.