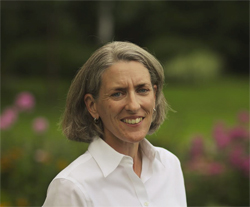 Beth Keegan is an award-winning sales, marketing, advertising and media executive with two plus decades of experience with Fortune 500 companies. By deploying geo-based and data driven analytics, she skillfully builds revenue, customer traffic and speeds consumer purchasing decisions. She has unique expertise in post-merger and acquisition integrations, consolidations and marketing strategies.
Ms. Keegan created, launched and led a groundbreaking initiative combining marketing intelligence and information, media attribution, and technology to deliver advanced target marketing and reduce consumer buying time-frames. The Center for Marketing Excellence initiative developed the first ever sub-ZIP Code neighborhood based display offering in the industry. Her career Highlights include:
Retail industry marketing and advertising expertise
Highly successful sales and marketing leader with an extraordinary focus on client results
Has placed over a billion dollars of multi-media advertising in her career
Geo-based off-line and on-line media and targeting expert
Ms. Keegan has been a successful leader by leveraging her own retail experience to grow her clients' business. She has handled small franchisee business as well as the largest retail accounts from both a sales and marketing perspective.
Beth Keegan is a proud graduate of the University of Connecticut School of Business with a concentration in Finance and Real Estate.  Ms. Keegan and her husband Tom, also a UConn alumnus, reside in West Hartford with their three children. Beth is a Century Rider for the Smilow Cancer Closer to Free ride, a volunteer coach for West Hartford Youth Field Hockey and an active member of the YWCA of Greater Hartford and the Network for Executive Women.