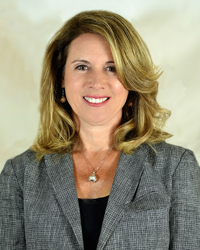 Capri Frank spent her formative years growing up on the family farm and working in the family business, Miller Foods, Inc. of Avon. She attended Northeastern University and returned to work in the family business and assisted in running the family special education transportation company, Miller Transportation. After working many years in the family business Capri ventured out to gain valuable experience in large corporations.
She continued volunteering in various non-profit agencies in the Hartford area including the American Red Cross, St. Agnes Home and the Sexual Assault Crisis Center.  She attended UConn completing her degree in Corporate and Organizational Studies. Upon completion of her degree, she served as Chair of her UConn Alumni Association. While working toward her Master's Degree at UConn in Human Resource Management and raising her family, she returned to the family business in project management leading a successful e-commerce expansion and reorganization.
Capri recently founded IRPAC Enterprises, a brokerage and consulting business, and continues to actively work expanding her family business. Most recently, she co-founded the Family Business Base Camp which will enable her to share passion and experience in family business. Currently, she serves on CBIA's Small Business Advisory Council, is a board member of Read to a Child and is also an active member of the Avon-Canton Rotary Club. She continues to serve on the Board of Directors for Miller Foods, Inc.