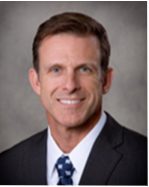 David M. Cooper
Former Command Master Chief
Naval Special Warfare Development Group (SEALS)
Mr. Cooper was born and raised in Manheim, PA.  In 1987 he earned a BS in Molecular Biology from Juniata College, and entered the military that same year specifically to become a US Navy SEAL.  During his 25-year career, Mr. Cooper spent nearly nineteen of those at the prestigious Naval Special Warfare Development Group, conducting combat operations throughout Eastern Europe, Africa and the Middle East.
Mr. Cooper's early operational history includes deployments in support of Operations DESERT SHIELD and DESERT STORM.  In 1993, Mr. Cooper was selected for the Naval Special Warfare Development Group.  From 1994 to 2012, he completed dozens of deployments, both in and out of major theaters of war, to include such places as Haiti, Bosnia, Somalia, Yemen, Afghanistan and Iraq. He has led extensively in combat at all levels, and has executed missions spanning the full gamut of Naval Special Warfare capabilities.
From September 2009 to September 2011, Mr. Cooper served as the Command Master Chief (the senior SEAL Operator and principal advisor to the Commanding Officer) of the Naval Special Warfare Development Group. He is one of only a handful of SEALs to ever hold this position. During his tenure, the Development Group successfully executed some of the most significant Special Operations missions in the history of the U.S. Military.  In a role that took him from the battlefield one minute to the interagency boardroom the next, Mr. Cooper's influence, interpersonal skills and leadership were instrumental to the unparalleled success of this elite unit.
For his distinguished service, Mr. Cooper was awarded numerous unit and personal awards, to include a Silver Star, 6 Bronze Stars with "V" devices, 2 Distinguished Meritorious Service Medal, 2 Meritorious Service Medals, 4 Presidential Unit Citations and numerous other joint and individual awards.
Mr. Cooper presently serves as co-founder and CSO of the Karakoram Group, a veteran-owned consulting firm that combines the deep experiences and lessons of combat leadership with such diverse disciplines as design thinking, strategic thinking, complexity science, organizational change management, creating high-purpose cultures, and leadership coaching and advising. He earned a Specialized Master's degree (complexity science and psychology) offered jointly by Oxford University and HEC (Paris).