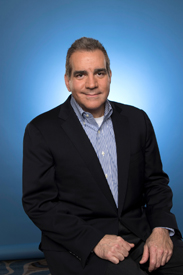 John J. Preli
Director, Regulatory Management & Data Governance
The Weather Company – IBM Analytics
John is currently Director, Regulatory Management & Governance – The Weather Company – IBM Watson. In his role John leads a team of professionals focused on Ethics & Integrity, Privacy, Data Security, Import / Export Compliance and Business Risk Mitigation.
Previously, John was Director, Trust and Compliance Office at IBM Corporate Headquarters in Armonk, New York. In this role John led initiatives that identify and mitigate regulatory compliance risk across IBM's Global Enterprise. John has led the global deployment of ethics and integrity training to all of IBM's world-wide employees and third parties. He has also developed a global management system to measure compliance program efficiency and effectiveness.
John has been with IBM for over 35 years and has held executive leadership positions in Finance, Integrated Supply Chain, Research & Development and Sales Operations. He is experienced in leading global teams and business processes across multiple functional disciplines. John's expertise and skills are in business transformation with a particular focus on the combination of Finance & Business Controls; Legal & Regulatory Compliance and Culture change.
John has conducted numerous collaboration workshops with IBM Clients, Suppliers and Business Partners around the world. In addition, John has delivered Business Ethics and Trust seminars to many universities globally. John is an adjunct faculty member at the University of Connecticut, School of Business – Master of Science Financial Risk Management Program.
John has a Bachelor of Science degree in Electrical Engineering from Worcester Polytechnic Institute in Worcester, Massachusetts. John also has a Master of Business Administration in Finance from the Johnson Graduate School of Management at Cornell University.