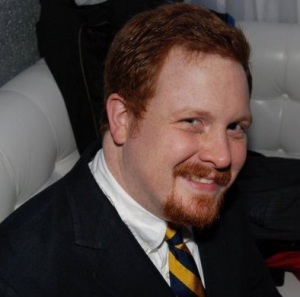 Karl Brautigam is a Sales & Marketing Strategist in the Media/Entertainment industries.  His expertise areas span across media sales, research and analytics, marketing and strategy, with work expertise in local media, national television, digital media, data, technology and mobile.
Karl is presently Manager of Digital Advertiser Insights at Disney Advertising Sales (formerly at the Disney-ABC Television Group).  In his role at Disney, he focuses on how to best position advertising offerings to brands and agency clients through insights, marketing materials and custom research, as well as measure the effectiveness of their marketing campaigns.
Prior to Disney, Karl served as Senior Manager of Brand Strategy at Foursquare.  In his time there, he helped to evolve the client-facing story that Foursquare showcased to brands, using unique first-party data and insights.  Prior to Foursquare, Karl worked a number of different roles at AT&T AdWorks (now Xandr), Fox Broadcasting Company and Warner Bros. Pictures.  He began his career in research at NBCUniversal.
Karl graduated with a BA cum laude in Computer Science and Spanish & Hispanic Studies with minors in Comparative Literature and Peer Education in Human Relations from Hobart College, where he was Vice President of the Student Government and Secretary of the Student Government (respectively).  He also holds an MBA in Marketing & Management from the University of Connecticut (UConn) School of Business, where he was a member of Beta Gamma Sigma and Golden Key.
More information about Karl can be found at www.karlbrautigam.com.