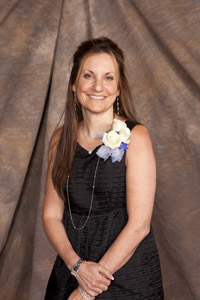 Melinda T. Brown was named Senior Vice President and Corporate Controller for Coach, a luxury American goods company, in 2012. Prior to this, she was Senior Vice President of Global Financial Shared Services at PepsiCo, one of the world's largest food and beverage companies. She had a 29-year career at PepsiCo. After joining the company in 1983, she held a variety of finance positions in Corporate and North American Beverages. After the Quaker merger, she and her family moved to Chicago and she became the Controller of Pepsi Beverages and Foods North America. In 2006, Ms. Brown assumed additional responsibilities as the senior business leader in charge of the multi functional North America SAP implementation,   including all readiness and training activities. She has also served as Vice President of Transformation for PepsiCo, Inc. supporting global productivity initiatives to support brand investment.   Before joining PepsiCo she worked for the Financial Accounting Standards Board (FASB) and in public accounting.
Ms. Brown has also served as a Director of Reading in Motion and had been the Executive Sponsor of the EQUAL chapter in Chicago. She is featured in the book, Mother Leads Best, 50 Women Who Are Changing The Way Organizations Define Leadership.
Education: BS, Magna Cum Laude, Accounting, School of Business, University of Connecticut, 1977; MBA, Business Administration, Finance, School of Business, University of Connecticut, (Stamford campus) 1985.
UConn Affiliations: Ms. Brown has served on the UConn Foundation Board since October 2012 and serves on the Audit (chair) , Executive and Finance Committees. She was inducted into the School of Business Hall of Fame in 2012 and has served as a guest speaker for the School. She previously served on the SBA International Advisory Board (2010-2016).