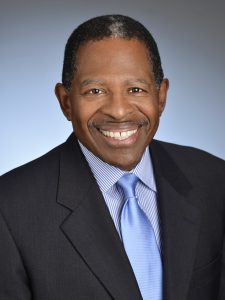 Patrick Harris is a financial consultant who has served as chief financial officer and consultant to major public and private companies and individuals.  At the beginning of his career, he practiced as a certified public accountant with the international public accounting firm of Arthur Young & Company. During the 1980's Showtime Era, he was the vice president, chief financial officer for the Los Angeles Lakers of the National Basketball Association where he held the distinction of being the highest-ranking African American financial officer in professional sports. Along with being an entrepreneur and consultant, Mr. Harris has held senior management positions at two major national banking institutions, and has served on the faculty of California State University Los Angeles, where he taught accounting courses to undergraduate students. During his tenure there, he was a board member of the university's auxiliary services (UAS) where his terms of service included serving as president of the Board of Directors, audit committee chair and interim executive director.
On the community level, Mr. Harris has previously served as a board member and chief operating officer of the Los Angeles Urban League. His career has also included service as chief financial officer for non-profit organizations in the Los Angeles area which have included SRO Housing Corporation, a community based organization
dedicated to providing housing and social services for homeless and very low income individuals in the downtown area of Los Angeles known as "Skid Row", and the John Tracy Clinic, a private, nonprofit education center for infants and preschool children with hearing loss in Los Angeles, California.
Mr. Harris has previously served as a board member and treasurer of the Chaka Khan Foundation, and served on the board of directors of the I Have A Dream Foundation, the University of West Los Angeles, the Center for Early Education, the National Association of Affordable Housing Lenders, the Watts Willowbrook Boys and Girls Club, and the Community Technology Foundation of California.
Mr. Harris received a Bachelor of Science Degree from the University of Connecticut and a Master of Business Administration (MBA) from Indiana University. He also attended and completed the Management Development Program for Entrepreneurs at the University of California Los Angeles (UCLA) and the Minority Business Entrepreneur Program at Dartmouth in Hanover, New Hampshire. Mr. Harris is also a member of the University of
Connecticut School of Business Alumni Hall of Fame.