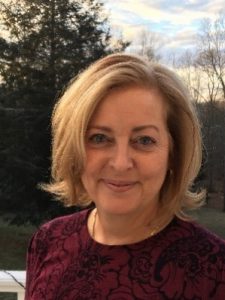 As a Senior Wellbeing Strategy Consultant for OneDigital, Sara Tarca utilizes over 20 years of experience in the Health and Wellbeing industry to support employers as they look to navigate and make strides in workforce health improvement. Throughout her career, Sara has provided insight, strategy, program development and trend analysis as related to cost containment, benefit design, health improvement, and RVOI. Her experience working "both sides of the table", first as a practitioner (personal trainer, health coach, clinician), then as a representative for the insurance carrier, advisor and benefits administrator, has allowed Sara to develop a unique understanding of the impact of employee Wellbeing on both individual performance and organizational outcomes.
In her role at OneDigital, Sara is actively involved in cultural assessment, benefits integration, and consulting on industry best practices related to total wellbeing for workforce optimization. A self-proclaimed "super advocate" of Wellbeing as the missing performance link, Sara plays an integral role in advancing appropriate clients towards a state of organizational empowerment, using multi-year strategic planning that aligns with executive intent and goals. Sara enjoys presenting at conferences and seminars, as well as guiding conversations as part of OneDigital's   "ENGAGE" sessions, where she facilitates panel discussions on employee engagement, mental wellbeing, resiliency and empowered performance.
Sara earned her graduate degree from the University of Connecticut ('89), with a Masters in Sport and Exercise Science and has held certifications from most major industry leaders, such as National Strength and Conditioning Association and American College of Sports Medicine. Sara is also certified through Duke University's Quit Smart program, and has completed the Health Coaching program through WellCoaches.
While she loves her work at OneDigital, Sara is also passionate about spending time away from the office. A lifetime resident of Connecticut, Sara and her husband are new "empty nesters" and can be found on hiking trails, bike paths and in quiet corners that allow for mindful and grateful contemplation. Sara can be contacted via Linked In or email at starca@onedigital.com.