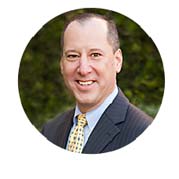 Tim Kelly serves as the Director of Sales and Marketing for Tutela where he leads their business development, marketing and communication initiatives. He joined Tutela in 2011 as a member of the sales team and was responsible for managing the business operations and revenue growth for the company's national accounts program.
Prior to joining Tutela, Tim was the principal and managing director at Declan Consulting, a consulting firm that focused on business strategy consulting through targeted messaging and marketing solutions, organizational management and business process analysis. While at Declan Consulting, Tim helped launch start-up enterprises and assisted distressed companies weather tough economic climates. Tim began his career in the telecommunications industry, where he held several key positions and managed global sales strategy for Fortune 500 clients, across a multitude of vertical markets for Verizon Business.
In addition to his responsibilities at Tutela, Tim is an adjunct professor of marketing and economics at Concordia College in New York. He also is a member of the American Society of Industrial Security (ASIS), the American Marketing Association (AMA), and is the president of the New York City chapter of The University of Connecticut Alumni Association Council. He earned an MBA from The University of Connecticut School of Business and was inducted into the University of Connecticut Hall of Fame as a student fellow that same year he earned his degree. Tim also holds a bachelor of science in business administration from Concordia College. A military veteran, Tim served in the United States Air Force, during Operations Desert Shield and Desert Storm.
The MSFRM Project
Recently, Tim worked with a group of UConn School of Business Financial Risk Management students and his client, Time Warner, on the company-sponsored MSFRM project.
The following is from the introduction of the paper that resulted from the project:
"Recent failures have permeated the global corporate landscape, and a significant portion of them can arguably be ascribed to the absence of effective Risk Management functions within those organizations, or the result of failures of their Risk Management Functions. The assumption that many organizations have awoken to this consciousness and have set up Risk Management functions to help mitigate threats to their businesses and their possible effects will not be considered far reaching. Therefore, this paper will focus on instances in which organizations have set-up functional Risk Management teams but the Risk Management functions are unable to avert disasters to their business."