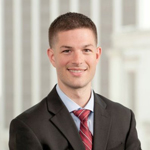 Colin A. Mansfield '09
was featured in an article from the CT Post regarding gaming in Connecticut, more specifically the prospects for a third casino in Hartford. Mr. Mansfield provided valuable insight into the pros and cons of the proposal from a financial standpoint. The article mentions that Mohegan Sun and Foxwoods have warned that the opening of the MGM Casino in Springfield, MA could bring significant losses in revenue and jobs. To read more,
click here
. Mr. Mansfield is currently an associate director at Fitch Ratings in New York.