Robert Amenta '07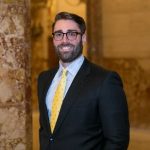 Robert Amenta '07 has been involved with the NYC Alumni Mentor Program since its inception in 2010. Currently, Rob is a Portfolio Manager at NN Investment Partners in New York, where he has worked since 2012. His day-to-day responsibilities include investment research and recommendations, trading and portfolio management for a multi-billion dollar Global High Yield Bond Fund, with a focus on the North American markets. Prior to NN, Rob worked as a sell-side high yield analyst at Credit Suisse and in the healthcare banking group at Crédit Agricole. Rob graduated Magna Cum Laude from the University of Connecticut in 2007, majoring in finance and minoring in economics. He is also a CFA Charterholder.
The mentor program is important to me for a few reasons: as a way to give back to the University, help students capitalize on opportunities as they transition from college to the workplace and build a stronger Husky Alumni network.
– Robert Amenta '07
Jeremy Biron '04

Jeremy Biron '04 is the Founder and President of Honest Brands, a portfolio of consumer product brands. He is responsible for the strategic direction and overall growth of the organization. He has extensive experience in digital marketing and niche consumer product launches. Jeremy graduated from UConn in 2004 with a Bachelor of Science in Marketing and 2012 with a Masters in Business Administration. The UConn Business School played a major role in the initial success of the Honest Brands organization as Jeremy started the company while obtaining his MBA. Prior to founding Honest Brands, Jeremy worked with C.R. Bard Medical, Sanofi-Aventis, and Automatic Data Processing.
Being part of the mentor program has been a gratifying experience because I am able to give back to the university that played such a big part of my life.
– Jeremy Biron '04
Wiebke Wanner-Borchardt '04

Wiebke Wanner-Borchardt '04 is Managing Director for CrossCon Real Assets, a real estate private placement specialist. Before joining CrossCon, Wiebke acted as Director for TIAA's institutional sales & business development team where she led TIAA's expansion into the middle-market for proprietary real asset and fixed income solutions in Germany, Switzerland and Austria.
Wiebke started her real estate career at TIAA as a member of the international real estate acquisitions team in 2004. She comprehensively analyzed, structured and negotiated commercial real estate transactions for TIAA in Europe.  Subsequently, she became responsible for TIAA's non-US PERE fund commitments which included the evaluation of new PERE funds, manager due diligence and extensive research into real estate and economic fundamentals of the target markets.
In 2009, Wiebke was selected to be Special Assistant to the CEO of TIAA during which time Wiebke spearheaded the pension globalization project. She became a founding member of the Pension Globalization team and developed an expansive network of relationships with institutional investors, pensions fund managers, consultants, and regulators in developed and emerging markets.
Wiebke holds a master's degree in Chemistry from the University of Regensburg in Germany and an M.B.A. in Finance from the University of Connecticut. Wiebke is fluent in English & German and proficient in French and holds FINRA Series 7, 63 registrations.
Lindsay Castonguay '08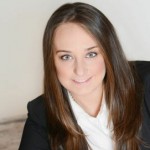 Lindsay Castonguay '08 is a Business Banking Client Manager in the Connecticut / Western Massachusetts market at Bank of America. She joined the Bank in 2008 as an underwriter where she gained a deep understanding of credit and the credit process at the Bank. While on the credit team, Lindsay underwrote a wide range of credit facilities from small lines of credit to large, multi-bank syndicated facilities. She has experience with a variety of industries including manufacturing, retail, and financial and legal services.As a Business Banking Client Manager, Lindsay advises clients in all aspects of their financial needs. She is responsible for addressing client's capital and treasury needs for companies with revenues of $5MM to $50MM and leads the Bank of America client team in the delivery of appropriate products and services. Lindsay received her MBA in Finance and Real Estate from the University of Connecticut. While at UCONN, She was a member of the MBA Student Managed Fund and the Graduate Assistant for the Real Estate Center. Prior to business school, she worked in the financial institutions group at a large law firm.
Keith Crawford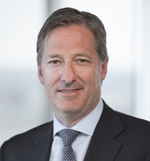 Keith Crawford is Global Head of Mergers and Acquisitions for State Street Corporation and is a member of the Executive Management Group. He has been performing this role since April 2016. Mr. Crawford is responsible for leading all global strategic transactions for State Street including investment management, investment servicing, fintech and global trading businesses. Prior to this, Mr. Crawford was Chief Financial Officer and Global Head of Strategy of State Street Global Advisors (SSGA) (April 2013 – April 2016), the investment management arm of State Street Corporation, and a global leader in asset management. Mr. Crawford joined SSGA after 12 years with State Street's Corporate Division, as global head of Corporate Advisory Services with oversight for global M&A activity, including divestitures, joint ventures and minority investments. He managed and executed financial M&A transactions such as Intesa, Bank of Ireland Asset Management and Complementa. Prior to joining, the Company, Mr. Crawford worked at Ernst & Young LLP, where he led an M&A team that performed due diligence for financial and strategic buyers seeking investment opportunities in various industries. Mr. Crawford is a Certified Public Accountant and holds a Bachelors degree in accounting from the University of Connecticut and Masters degree in finance from Rensselaer Polytechnic Institute (RPI).
Suresh Dhandapani
Suresh Dhandapani graduated in 2002 from UConn and later got his MBA. Like many recent grads, he took a job in Hartford, working at Travelers Insurance. After five years there, he joined Amazon as a Senior Financial Analyst in 2007. Amazon is the world's largest retailer, a leading could computing company and one of the largest and most innovative companies in the world. He has spent the last 10 years there in a variety of roles in Seattle as well as a three year ex-pat assignment in Luxembourg. Suresh is now a Director of Product/General Manager in Amazon's fast-growing Apparel business.
Nita Drakatos '14 MBA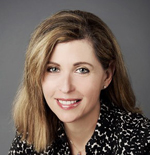 Nita Drakatos is a Compliance Manager at the Priceline Group (PCLN), focuses daily on the implementation and execution of the global corporate compliance program, promoting the code of conduct and policies, standards, training and processes. Working with her team and the SVP, Global Compliance & Ethics Officer, they oversee and address global compliance risks across all brands and diligently strive to ensure that the employees in a highly innovative tech company, with over 74% millennials, understand and demonstrate how to "Get the Right Results, The Right Way" in the workplace. Nita joined PCLN in April 2014 after earning her MBA degree from UCONN (concentrating in International Business). Nita has 13 years of compliance and ethics program management experience from both a practitioner and consultant side at businesses in Connecticut and New York.  With the mission of "helping people experience the world", The Priceline Group, is the world leader in online travel and related services with 68.1 billion in gross bookings in 2016. The Group operates in over 225 countries worldwide with ~21,000 employees and 6 brands: priceline.com, booking.com, KAYAK, Agoda, rentalcars.com and OpenTable).
During my years as a student at UCONN I did not have a mentor opportunity; so now I'm happy this program is in place. All students and business professionals deserve a great mentor-mentee experience to become good leaders. A successful mentor/mentee relationship benefits both parties and has the potential for enduring impact.
– Nita Drakatos '14
Benjamin Duell '07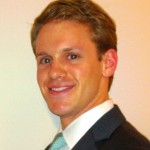 Benjamin Duell '07 helped kick start the Alumni Mentor Program in 2010. He is currently an investment banking associate in the industrials group at Goldman Sachs. Previously, Ben was one of the first employees at Teneo Holdings, an independent advisory firm. He began his career at General Electric in the Financial Management Program, holding various financial planning and restructuring roles within GE Capital. Ben holds a BS in Finance from the University of Connecticut where he served as president of the Tennis Club and was selected as an Outstanding Undergraduate Finance Student, and an MBA from the Tuck School of Business at Dartmouth where he was Co-Chair of the Auto & Moto Club. Ben is a CFA charterholder and an avid automotive enthusiast.
The mentor program is important to me because it enhances the career prospects of UConn students by leveraging an incredible resource, dedicated alumni who are eager to give back.
– Benjamin Duell '07
Carmen Effron '82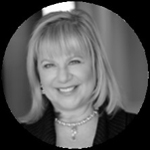 Carmen Effron '82 is the founder and CEO of C F Effron Company which for 17 years provides strategy, management consulting and implementation, primary and customer experience research to a range of companies; from Fortune 100 to start-ups, turnarounds and emerging digital distribution organizations. One of the firm's competitive advantages is the use of advanced evaluative tools that turn numbers into knowledge and create integrated and actionable strategies. Carmen has spent over 20+ years in the financial services industry holding positions such as Chief Executive Officer of BankBoston Executive Benefits and President of BankBoston Insurance Agency, (now Bank of America) and President of NatWest Bank's U.S. domestic insurance operations prior to their acquisition. Ms. Effron spent five years in the European market working for the American International Group's European Life Division as Director of the Financial Institution's Strategic Business Unit and also managed the marketing division and corporate communications for the U.K. insurance subsidiary of the French company, Groupe des Assurance Nationale. Her broad based financial services background includes management responsibility for the Northeast sales and marketing division of General Reassurance Corporation and as a personal money manager for Merrill Lynch.
Armond Hodge '16 MBA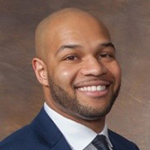 Armond Hodge '16 MBA is a Financial Management Associate at Gartner, in its MBA Finance Rotational Development Program (FDRP). Prior to Gartner, Mr. Hodge worked for 3 years at Skadden, Arps, Slate, Meagher and Flom LLP as a Financial Reporting Analyst. Previous experience also includes Corporate Development Analyst at AboveNet Communications, now Zayo Holdings Group, where he was responsible for strategic M&A initiatives, investor relations and corporate financial planning and analysis.
Mr. Hodge holds an undergraduate degree from Providence College and an MBA from The University of Connecticut's School of Business. While enrolled in UConn's MBA Program, Mr. Hodge was inducted into the School of Business Hall of Fame.
Mousa Khouri '16 MBA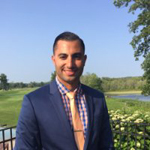 Mousa Khouri '16 MBA is a Senior Consultant at Actualize Consulting in New York City with over 8 years of hands on experience in corporate treasury and consulting. Mousa has a detailed understanding of corporate banking services, corporate accounting, treasury management activities, and treasury management systems. Prior to Actualize, Mousa worked for FIS Global as a Senior Consultant, Senior Treasury Analyst for Universal American Health Care Insurance and USI Holdings owned by Goldman Sachs Capital Partners. Mousa has earned a Bachelor of Business Administration in Finance from Pace University; and a Master of Business Administration in International Business and Management from the University of Connecticut. As part of the MBA curriculum, Mousa visited six (6) countries which included Uruguay, Argentina, China, Czech Republic, Slovakia and Hungary. Mousa has also maintained the Certified Treasury Professional (CTP) designation since 2010. Mousa is an avid cyclist, skier and enjoys traveling both for work and pleasure.
Adam Kirshner '15 MBA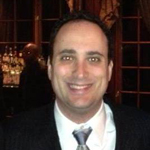 Adam Kirshner '15 MBA is a Sr. Associate Digital Video Producer for WWE. Adam is a 10-year veteran in the sports and entertainment digital field and has helped grow WWE's YouTube channel to over 10 million subscribers and 9 billion views. After graduating from UConn's MBA program in 2015 Adam shifted his focus from video production to helping grow WWE's digital team. Adam now spends most of his week working alongside new employees as a mentor to help their transition from being a college student to a full-time employee. Adam loves spending time with his family and watching his beloved Chicago Cubs.
Robert Lerman '64 MSE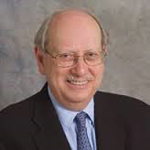 Robert Lerman '64 MSE is a seasoned alumnus who has broad experience as Founder and/or CEO of public and private companies in a variety of industries.  Bob has been a consultant to private and public companies with emphasis on manufacturing and service for consumer and industrial products, marketing, health care and oil exploration industries.  He has raised $125 million for 60 companies over a 35-year period and was managing partner and chief investment officer for 3 investment partnerships, including one for the State of Connecticut.  Bob is knowledgeable about the public marketplace and SEC rules, regulations, due diligence, mergers/acquisitions and has raised capital through private equity, venture capital, IPOs and angel investors as well as numerous bank financings in the U.S. as well as London.  Bob has been extensively published in the investment industry, The Predictor, Handbook of Wealth Management, and co-authored a graduate level textbook, Nonlinear System Dynamics. Bob graduated from the University of Connecticut in 1964, earning a Master of Science in Electrical Engineering.
Jim Masur '82

Jim Masur '82 as a partner at Commonwealth Financial Group, Jim is a sought after financial advisor with noteworthy credentials. He has successful parlayed his long standing experience and success in CFO and COO roles in the global asset management industry, most recently as CFO at Babson Capital,to serving as a "personal" CFO. Working with entrepreneurs, executives and families of means, Jim helps his clients develop and oversee comprehensive, integrated approaches to managing their personal financial and business affairs. Jim graduated from the University of Connecticut with a B.S. in Accounting and holds an MBA from Babson College. He holds several securities licenses which enable him to offer comprehensive, full service financial planning and investment advisory services through Commonwealth Financial Group. Jim is a former CPA and is licensed to offer Life, Accident and Health insurance. Active in his community, Jim also serves on the board of the Boston Medical Center. He resides in Needham, MA and Clinton, CT with his wife, Soni and their two daughters.
Dave Persaud '15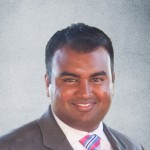 Dave Persaud '15 is the Director of Marketing & Communications for The Lamb Company in Wilton, CT. Dave currently leads all corporate and brand marketing for the North American market. In his 10+ years of brand management, Dave has successfully launched and repositioned multiple brands within the companies he has been affiliated with. Prior to The Lamb Company, Dave has worked as the Brand Manager for DeMet's Candy Company as well as being the Associate and Assistant Brand Manager for Philips Consumer Lifestyle. Dave graduated with a Bachelor of Science in Economics from the University of Massachusetts with a Certificate of International Business in 2005. He then went on to graduate with a Masters of Business Administration in Marketing and Management from the University of Connecticut in 2015. Besides his professional endeavors, Dave has also been a committee member for the Family and Children's Agency.
I am excited to be part of the mentorship program! I see it as an opportunity to give back to the school, the faculty, and the students. My goal is to use my years of knowledge and professional experience to help students and enhance their learning experience. Personally, I think I will learn as much from them as they will learn from me.
– Dave Persaud '15
Seth Powers '14 MBA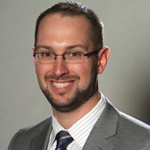 Seth Powers '14 MBA is the Director of Development and Business Operations for The Center for Children with Special Needs (CCSN) in Glastonbury, CT. In his current role he is responsible for developing sustainable business models to support the clinical strategy set forth by the Center in an effort to provide clinical services to a greater number of individuals with Autism and related neurodevelopmental disorders. Prior to joining CCSN, Seth spent nearly a decade in the Property and Casualty insurance industry working for Travelers and The Hartford. During his tenure in insurance, Seth held a variety of roles that focused on strategic business development, partner management, operations, IT, project management and underwriting. Seth graduated from UConn's part-time MBA program in the Spring of 2014 with a concentration in Management. Seth attended James Madison University in Virginia where he received his B.S. in Interdisciplinary Social Sciences with a minor in secondary education.
Lohit Ranasinghe '03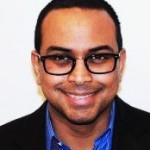 Lohit Ranasinghe '03 is Senior Director of Global IT Internal Audit at Ralph Lauren Corporation and provides objective assurance and consulting activities designed to add value and improve business operations through effective use of technology. His focus areas include governance, risk management and management controls over efficiency/effectiveness of business operations, reliability of financial reporting, and compliance with laws and regulations across the global business operations. Lohit was previously part of the Advisory Services Practice at Ernst & Young LLP in New York, advising Fortune 500 companies in managing risks, processes, controls and enterprise application implementations. Previously Lohit had leadership and consulting roles in software development, system operations and implementation, business reengineering.Lohit is a graduate from the Chartered Institute for IT (UK), and has an MBA from the University of Connecticut School of Business. He also has an executive certificate in management and leadership from MIT's Sloan school of Management, is a Certified Information Systems Auditor, and is certified in Information Systems Risk and Controls.
The mentor program is an excellent opportunity for business student's to gain valuable leadership and real world career guidance, as well as receive business insight.
– Lohit Ranasinghe '03
Brian Refici '04

Brian Refici '04 is currently a director of Mergers and Acquisitions for The Hartford Financial Services Group. Prior to this role, Brian spent time at United Technologies, where he worked in Mergers & Acquisitions, Corporate Finance, and Financial Planning & Analysis as well as at UBS Investment Bank, where he worked in the Global Collateral and Margin Management group. He graduated with a Master's Degree in Business Administration from the University of Connecticut in 2004. While studying at UCONN, Brian participated in the "edgeLab" experiential learning program at UCONN's Stamford campus.
The mentoring program is important to me personally, as it is a way to give back to this great institution. Perhaps more importantly, the School of Business needs help as it continues developing and strengthening ties to the business community which will further enable an active student body, engaged alumni base and strong UCONN brand.
– Brian Refici '04
Richard J. Soares '97, '04 MBA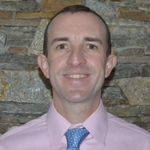 Richard J. Soares '97, '04 MBA has been involved with the Fairfield County Alumni Chapter as a board member and was also featured as a UConn Alumni Leaders of the Pack.
Currently, Richard is a Relationship and Project Manager at Wells Fargo Bank. He is responsible for consulting with strategic business partners and stakeholders in Wells Fargo Wealth and Investment Management Division to support their business needs and project requirements.
Prior to Wells Fargo Bank, Richard was an independent consultant at Deutsche Bank Asset and Wealth Management. Richard was a Project Manager on the Data Governance and Architecture work-stream of a global project for the deployment of BlackRock Solutions Aladdin order management system.
At EMC Consulting, as the Strategic Account Manager for Financial Services Consulting in Latin America, Richard had sales and revenue responsibility for business development and delivery at EMC's top Latin America financial services customers. Richard is fluent in both Portuguese and Spanish and has travel and international business experience in Latin America.
Richard earned a Bachelor of Science degree in Molecular and Cell Biology from The University of Connecticut and a Masters in Business Administration with a concentration in Finance from The University of Connecticut.
Joe Sticca '95 MBA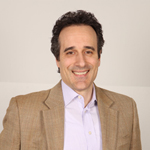 Joe Sticca '95 is the Chief Operating Officer for TrueInteraction.com. He is responsible for major technology and digital innovation initiatives to scale True Interaction's clients' business services and products. True Interaction is a Digital Transformation Strategy firm with services and products spanning across such platforms as Mobile, Video, Social, E-Commerce, etc. He has also spearheaded the creation of a new Data Management and Science platform, Synaptik.co, to help clients create and scale their data strategy and science needs.
Prior to joining True Interaction, Joe served as the Chief Innovation Officer for GEMS Education. He was responsible for strategy and management of technology and media innovation initiatives to steer GEMS' US culture and content from traditional platforms to strategies leveraging digital technologies (Web, Mobile, Video, Social, CMS, CRM, etc). In addition, as the Chief Product Officer with Worldnow, Joe was responsible in managing and the developing of product strategy, software development and operations. He developed and market launched products that powered leading local media's web, video and mobile publishing platforms reaching 80% of US households.
Throughout his career, Joe has lead and managed efforts in Business Strategy, Product Management as well as Software and Business Development in a variety of industries, primarily focused in media and publishing. Joe earned an MBA in 1995 from the UConn School of Business.
Rodrigo Toledo '13 MSFRM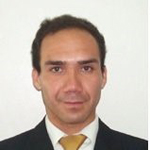 Rodrigo Toledo '13 MSFRM is a Sr. Consultant  in the Governance, Regulatory and Risk Strategies Group at Deloitte and has over 8 years of experience in the banking industry.  He has a broad knowledge of financial risk management matters, including risk strategies, risk modeling, risk reporting and diverse methodologies related to market, credit and liquidity risk.Before joining Deloitte he worked for Credit Suisse in the US on the Counterparty Credit Risk team, developing several models and dealing with large databases in order to produce credit risk reporting for the trading floor.
Before that, Rodrigo worked for two of the largest banks in Chile, Banco de Chile and Corpbanca (50 billion USD in assets), in Market Risk Management, Treasury, and Liquidity Risk Management.  He has worked on numerous projects across the risk management function, such as liquidity management, ALM forecasting, stress testing, Basel III and capital planning, market risk methodologies, risk datamart implementations, etc. His experience covers modeling and strategies for banking and trading books.  He is also well versed in securities pricing, P/L attribution, and control.  He has experience analyzing the impact of new regulations on the balance sheet and creating projections based on various economic and business scenarios. Rodrigo has very strong technical skills and has extensive experience in risk modeling using Excel/VBA/SQL.
John Track '16 MBA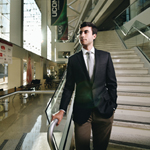 John Track '16 MBA is a project manager at Gartner, Inc. in Stamford, Connecticut and has been with the firm since 2013. John currently works in the Event business unit in Strategy & Operations with business technology, and has previously worked in the Research business unit in service delivery of research content.
John completed the part-time MBA program in 2016 with concentrations in Finance and International Business after 3 years and attended the UConn MBA trip to China and the UConn MBA program with EMLyon in Lyon, France. John holds a Bachelor of Science in Biology from Wake Forest University (2010), and is interested in learning from the mentor community and giving back to UConn. Go Huskies!
Taylor Witt '05, '15 MBA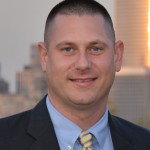 Taylor Witt '05, '15 MBA received his Bachelors of Science from the University of Connecticut in 2005 majoring in Business & Technology and completed his MBA from the University of Connecticut in 2015 with concentrations in Marketing and Management.  He has extensive experience in mobile and web systems development with a keen interest in the intersection of marketing and technology.  He worked for News America Marketing (a News Corp. company in Wilton, CT) for eight years holding various positions in IT from Business Application Manager, Business Analyst, Project Manager, Director – Mobile Applications, and Vice President – Digital Applications.  He then worked for Starwood Hotels & Resorts Worldwide in Stamford, CT (recently acquired by Marriott International) and provided technology leadership for Starwood's global CRM application, StarGuest.  StarGuest is a guest profile and task management system that shares guest's wants, needs, and behaviors across all Starwood properties globally, allowing Starwood associates to customize each guest interaction, create unique branded experiences, and build loyalty. Currently, he is an Independent consultant for Related Companies.